Things to do this week: flower show, murals and more.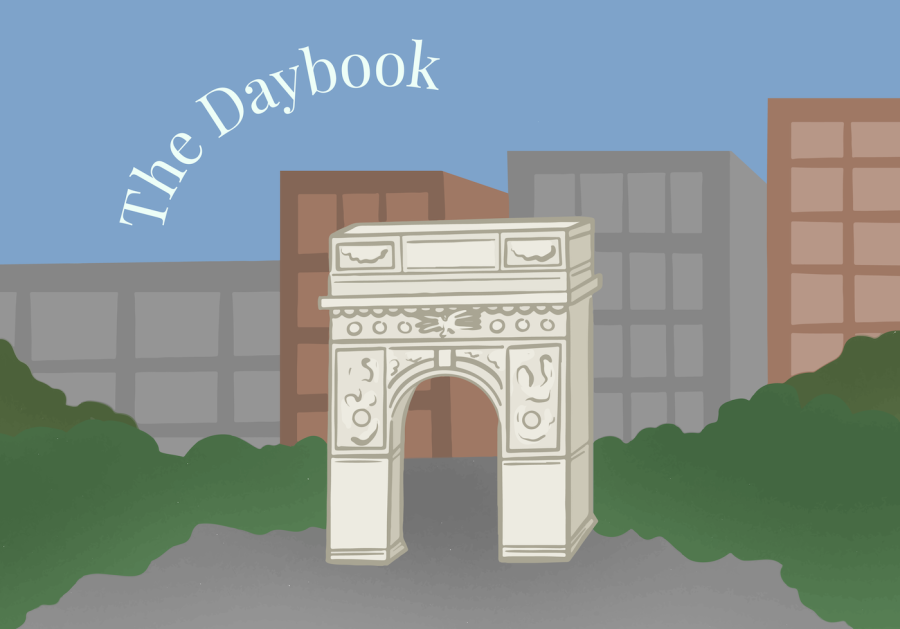 Fawn over flowers at an orchid exhibition
New York Botanical Garden, Bronx
Stop and smell the flowers at the Orchid Show hosted by guest designer Lily Kwong. This is the 20th anniversary of the botanical garden exhibition, which will feature thousands of colorful orchids. A day pass for the meditative and immersive event, which runs through April 23, is $31 for students with ID.
See a historic reenactment commemorating Presidents' Day
Wall Street 26
Celebrate Presidents Day as historical reenactment expert Michael Grillo performs as George Washington at Federal Hall National Memorial. Have a day of education and fun with this unique Washington birthday performance. The event is open and completely free.

Indulge in meters of yarn in a knitting mug
192 E. Broadway
Surround yourself with knitters and crochet at the New York Public Library's Seward Park branch. Participants will be accompanied by knitting instructor Daniel Thornton while working on their projects. Although the event is free, participants are encouraged to bring their own yarn and needles. This family session is open to the public.
Work on your New Year resolutions by creating a visualization board
NYU Global Center for Academic and Spiritual Life Room 265
Map out your future goals with a visualization board session hosted by One Love at New York University. The organizers will provide all participants with free bean tea from Gong Cha. This event will be the perfect opportunity to set good intentions for the rest of the year while enjoying free food. Those who are interested must respond to NYU Engage's request to secure a spot.

Immerse yourself in mid-20th century New York.
1 Washington Place
Immerse yourself in the captivating 13TH FLOOR exhibition. which showcases New York's mid-20th century avant-garde cultural movement and is held at the Gallatin Galleries. The exhibition will feature art from all mediums, including images, videos and live performances. This event is free, but RSVP is required.
Expand your marketing knowledge with an IKEA executive
Online
Join Paul Lin, Associate Professor at NYU Shanghai, and Momo Estrella, Head of Digital Experience at IKEA China, in the next segment of the China Lessons series. This talk will focus on how the future of technology and marketing will impact business models and consumer behavior in the region. A response to an invitation is required.

Show off your artistic skills by helping paint a mural
163 E. 111th Street
Share ideas for the design of a mental health-related mural to be exhibited in Harlem. Participants will review a sketch of the fresco and provide input, and then a dinner will be provided. This event is open to the public and those interested must reserve a seat in advance.
Watch NYU students perform at the UltraViolet Live talent show.
Skirball Performing Arts Center
Witness 15 performances by NYU students at UltraViolet Live, the final round of NYU's annual talent competition sponsored by the university's Inter-Residence Hall. The judges for the final round were Britney Johnson, who played Glinda in the Broadway production of The Wicked, and actress Darcy Carden from the television shows The Good Place and Barry. Tickets are free to the NYU community and the public can get tickets for $20 at the Skirball box office.

Watch a film about French Colonial Africa
165 W. 65th Street
Watch the semi-biographical film of the famous French director Claire Denis "Chocolate". Considered a modern classic, this film is based on Denis's childhood in French colonial Cameroon. He explores the complexity of environmental memory, racism and colonialism. Tickets are $14 for students and $17 for the general public.
Memory of black cinema at the film festival
Third Avenue North
Celebrate Black Film at the Short Film Festival sponsored by NYU's Residential Life and Housing Services and IRHC. The festival will feature films by students and graduates of New York University in the Third North mini-theatre. The event is free, but participants must register online in advance.

A play about the history of African stew ingredients
Invisible Dog Art Center, Brooklyn
Learn about the history of food in Eva Doumbia's production of Autophagy (Self Eaters). The performance will tell about the preparation of the West African mafe stew and the stories that accompany each ingredient. At the end of the performance, the audience will be invited to try mafe for themselves. It runs Thursday through Sunday and tickets for the general public are $33.
Check out Steinhardt's original production of "R (recovery) I (n) P (rogress)".
Provincetown Theater
Watch a production of "R(Restoration) and(n)P(Progress)" by the Steinhardt School of Culture, Education and Human Development at New York University. The play tells about the life of a mother and son, Leyla and Jamal, after the death of Jamal's father, which occurred due to police brutality. The play, written by Andrea Ambam and directed by Tammy Swopes, questions the definitions of justice and healing. The show runs from Friday to Sunday, and next week from Thursday to Sunday. Tickets are $5 for NYU students, $10 for NYU alumni, and $20 for the general public.

Watch a special screening of Brazilian cinema at MoMA
Modern Art Museum
Experience the magic of Brazilian cinema with the short film "Solmatalua" and the feature film "É Noite na América" ​​directed by Rodrigo Ribeiro-Andrade and Ana Vas respectively. The two films explore modernism in Brazil and its impact on animals such as wolves, owls, capybaras and giant anteaters. NYU students can book a free ticket through the MoMA website.
Enjoy the tunes at the student concert
Frederick Lowe Theater
Listen to original works by Steinhardt's students in the Composers' Collective: First Steps. This event, hosted by the New York University Music Theory and Composition Program, is free and open to the public.
This story What to do this week: A flower show, wall art and more first appeared on the Washington Square News.
Dallas Press News – Latest News:
Dallas Local News || Fort Worth Local News | Texas State News || Crime and Safety News || National news || Business News || Health News