Lawmakers Want to Change Texas Constitution to Tighten Bail Restrictions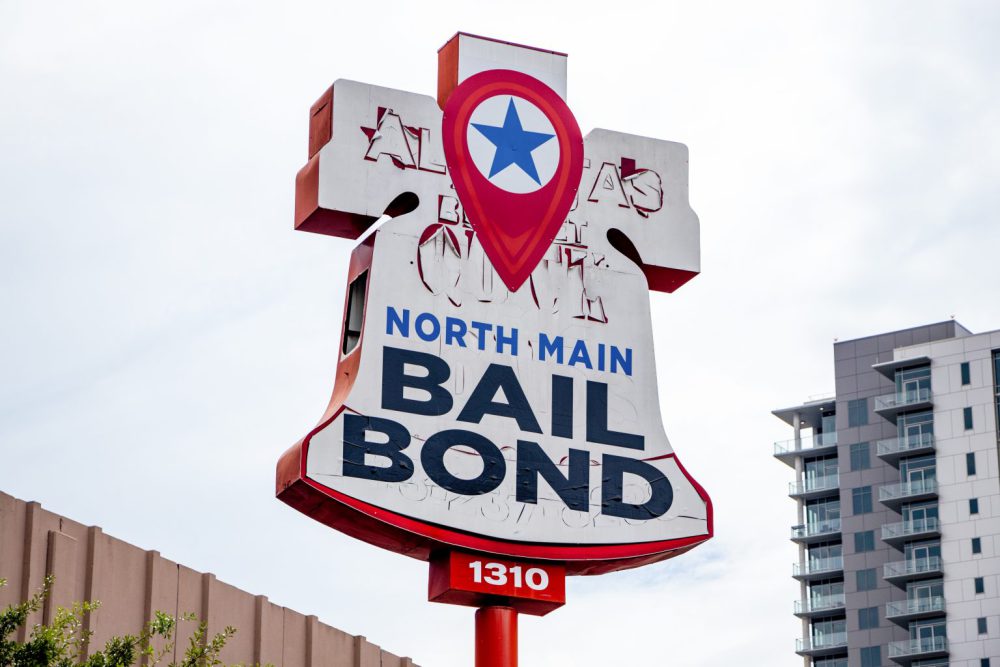 Texas lawmakers are pushing for an amendment to the state constitution that would make it harder for some people to be released on bail.
State Senators Juan Hinojosa, D-McAllen, and Joan Huffman, R-Houston, are cosponsors of Senate Joint Resolution 44, which, if passed, will ask voters to approve an amendment that would allow judges to deny bail to people accused of violent and sexual assault. crimes. as well as human trafficking.
It would also require the judge to impose the "least restrictive terms" of bail while still protecting the public and ensuring that the defendant appears in court.
On Tuesday, the Senate Committee on Criminal Justice heard public comments on the resolution. Huffman said there was no way in Texas to keep hardened criminals in jail.
"It has become very clear that our local officials, who make bail decisions day in and day out, need this tool to protect the people of Texas from future harm," Huffman said.
If the resolution is passed in both the House of Representatives and the Senate, it could appear on the Texas ballot as early as the upcoming Nov. 7 election.
The proposed change comes amid a growing controversy over bail practices in Texas and across the country in recent years. In the last legislative session, Gov. Greg Abbott signed Senate Bill 6, which placed limits on how judges set bail.
Typically, judges can review the charges and a person's criminal history and determine whether the defendant should pay cash or be released without payment on what is known as personal bail or "public relations."
This changed after SB 6. Judges are now required to set bail for violent crimes.
The use of bail has been criticized by advocates for the defendants, who say it unfairly affects people who cannot afford to pay to get out of jail before trial, when the person is still legally presumed innocent.
Nowhere in Texas has the debate about bail practices been more prominent than in Harris County. In 2016, the county was involved in a class action lawsuit over the use of bail for misdemeanors. The plaintiffs in the case successfully argued that the county discriminated against people who could not afford to post bail, a practice that a federal judge found unconstitutional.
The reforms authorized by the county court did not cover felonies, but a similar lawsuit against the county's use of bail for felonies is ongoing.
Legislators and law enforcement officials say they are concerned that bail rules for criminals are not strict enough, and in some cases have looked for ways to deny bail altogether. Huffman and others also sponsored House Joint Resolution 4 in 2021, which made a proposal similar to SJR 44 but was ultimately not passed before the end of the session.
Crime in Harris County was discussed repeatedly in Tuesday's hearings: Huffman is a Republican from Houston, and committee chairman Senator John Whitmire is a Democrat running for mayor of Houston.
Andrew Wright, a lieutenant with the Houston Police Department, said the sooner the proposed bail reform is passed, the better it will be for law enforcement and the public.
"I think we don't have many criminals in Houston, the same criminals are released over and over again for us to catch, and this is not a good situation," Wright said.
However, members of civil rights groups across the state said Tuesday the proposed amendment is too broad and would unfairly affect those who are already disproportionately involved in the criminal justice system – people from poor and communities of color.
"This is happening without the flip side of the coin," said Chris Harris, political director of the Austin Justice Coalition. "With no real remedy or relief for the people who are poor on the other side of this system, who are still being held in prisons inappropriately, who are still in droves, causing great harm to them, their families and their communities, as well as huge cost to the state.
In addition to public safety, the bill's supporters say they want to make sure people don't miss their day in court.
But the legislation doesn't take into account those who miss court for reasons beyond their control, said Lauren Rosales of The Bail Project.
"Most missed court appearances are unintentional," Rosales said. "These are not attempts to intentionally escape or evade prosecution. Like missed doctor's appointments, they are due to sudden illness, unavoidable work responsibilities, travel issues, childcare responsibilities, and confusion over details such as place or time."
Rosales added that unnecessary time spent in pre-trial detention could worsen the detainee's daily living conditions, leading to further economic instability and deterioration in physical and behavioral health.
"This amendment will mean more Texans will stay locked up in jail for weeks, months or years without being convicted of a crime," Rosales said.
Copyright 2023 KERA. To see more visit KERA.
Dallas Press News – Latest News:
Dallas Local News || Fort Worth Local News | Texas State News || Crime and Safety News || National news || Business News || Health News