49ers fans brace for storm ahead of playoff game against Seahawks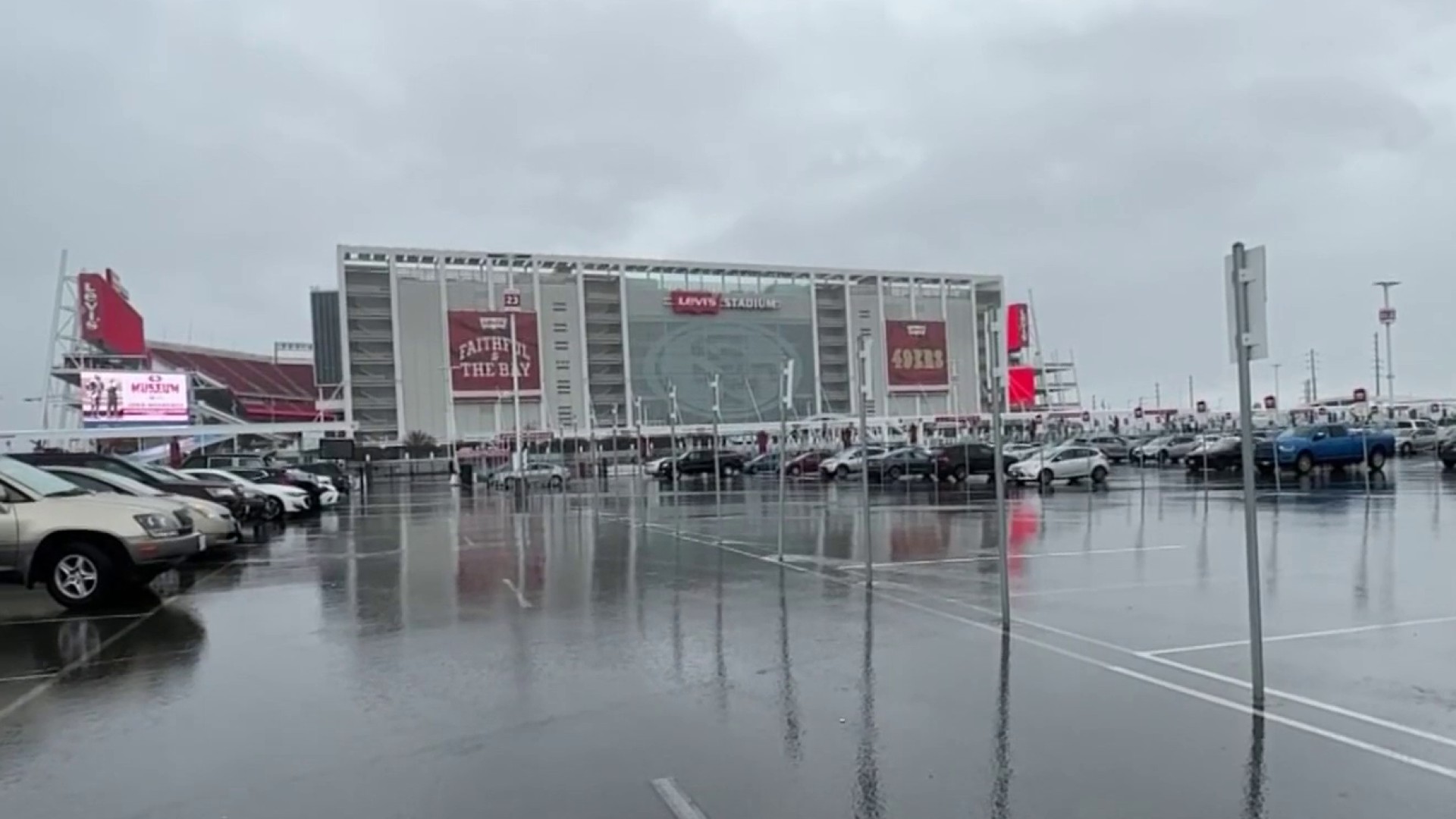 The 49ers begin their quest for a sixth Super Bowl on Saturday when they host the Seahawks at Levy Stadium in Santa Clara.
One question is how much will storms play a role?
Many fans traveled from outside the Bay Area to attend Saturday's game.
This includes Zabina Renteria, who flew in from Arizona and was packing extra rain protection before heading to Saturday's game.
"I have a really nice overpriced jacket, but it's from Levi's Stadium. Right?" she said.
49ers season ticket owner Jesse Mendez told NBC Bay Area Friday he won't miss the game despite the forecast.
"Tomorrow we are going to be there in full force. Do it the same way as if it were a sunny day. We're going to show up and show up like always," he said.
Tens of thousands of believers will have to challenge the elements, just like the players.
The team stated that the field will now remain covered with a tarp until Saturday morning's warm-up. They also told NBC Bay Area that they tried to dry the grass with fans after the turf was replaced a few games ago.
The staff will also work with the players to find the right boots.
Tickets were still around $75 as of Friday afternoon as they were still available on the secondary market.
Fans are hoping everything will fall into place and the 49ers will be able to weather the storm and take the win.
Ian Kalla has the full story in the video above.
Dallas Press News – Latest News:
Dallas Local News || Fort Worth Local News | Texas State News || Crime and Safety News || National news || Business News || Health News